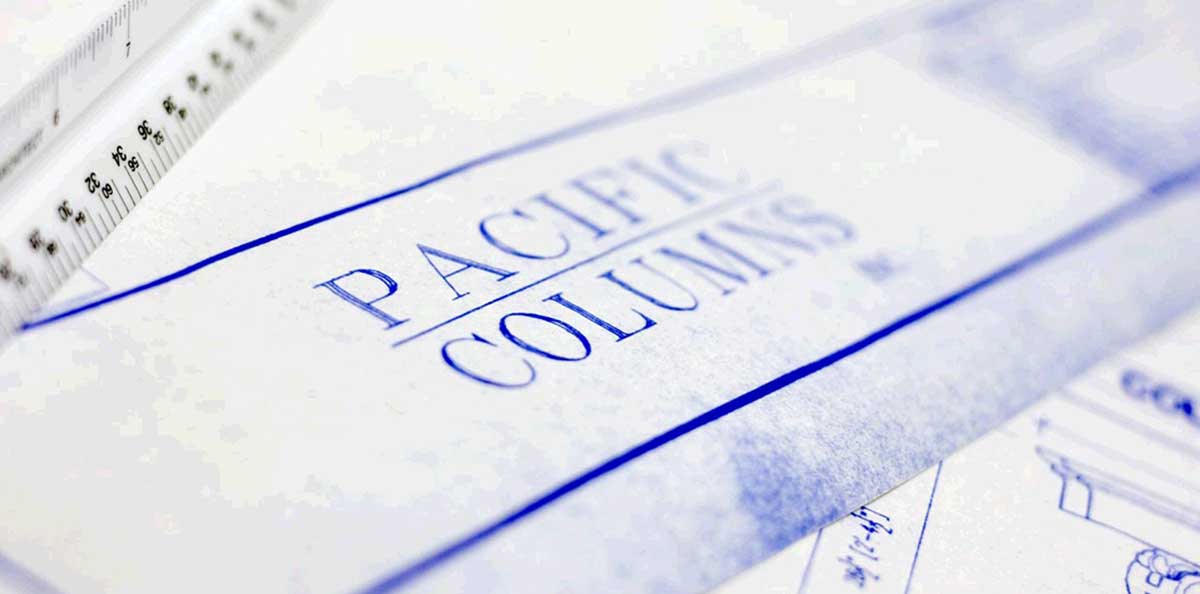 ARCHITECTURAL PRODUCTS

Columns, Balustrades, Railings, and Shutters.

SOLUTIONS FOR YOU
Experience. Quality. Availability.
Pacific Columns bring Solutions
Pacific Columns is the leading provider of interior/exterior architectural columns. Using the finest materials to craft superior products, Pacific Columns is undoubtedly matchless in customization, variety, and quality.
Customer Reviews
Our Composite Fiberglass Columns are among the most enduring. They meet and exceed industry standards while defining both exterior and interior spaces with stately elegance and timeless beauty. We offer tapered, non-tapered, round and composite square columns crafted in durable fiberglass and PVC, as well as Wood Columns ranging from the classic to the uniquely detailed.
Column Builder
Be it a restoration or a new construction for a commercial building or a private residence, we bring you Balustrade Systems that set the tone for a diverse variety of exteriors. When you require elegance and character above that of a railing system, our balustrades provide traditionally stylish solutions. We offer balusters, rails and posts crafted in realistic poly/marble composite and high-density polyurethane.
Popular Column Applications
Our columns are used in a variety of applications for both residential and commercial buildings. Below are some of the more popular column applications like Patio Columns, Porch Columns, used as Structural Columns and more.
Product Catalogs
Pacific Columns Inc. is a leading manufacturer/distributor of fine architectural products. Our complete product offering includes columns, balustrade, railing, shutters, and interior and exterior millwork products.
Helpful Documents
Pacific Columns offers a wide range of architectural and decorative products for residential and commercial installation. These products include Round and Square Architectural Columns. Composite, Cellular PVC, and Vinyl Architectural Rails. Louvered, Paneled, Board-N-Batten, Combined, and Bahama Shutters. And Endura Classic and Endura Stone Balustrades. We pride ourselves in our wide range of Architectural products. We stand by our products and invite you to buy one of our products.
Column Proportion Charts
Each style of column has a specific architectural order, or guideline, that it must follow to be consistent with historical designs. The most famous Greek and Roman orders include the Greek Doric Order, Tuscan Order, Roman Doric Order, Ionic Order, and Corinthian Order.
Frequently Asked Questions
You've got questions, we've got answers. Learn more about some of our Frequently Asked Questions about our products and partnering with Pacific Columns.
QuickShip Distribution
QuickShip is our new program that allows Pacific Columns the quickest lead-times in the industry. When using this option, your products will be shipped from one of our many locations within three business days after processing your order. If utilizing this method of delivery, the QuickShip option must be specified when placing your order for columns.
Nationwide Column Distribution
Even though our name is Pacific Columns, we here at PC pride ourselves on the diversity of our customers and their locations across the nation. We have assisted on projects ranging from the standard residential remodel to multi-million dollar custom designed homes, from fiberglass columns in a nail salon to solid-stave stain grade columns for a presidential memorial building.
Helpful Videos
Pacific Columns is proud to offer the finest collection of architectural millwork products. Since 1998 Pacific Columns has partnered with the finest manufacturers of architectural columns, balustrade systems, deck and railing systems, exterior shutters, and other fine millwork.